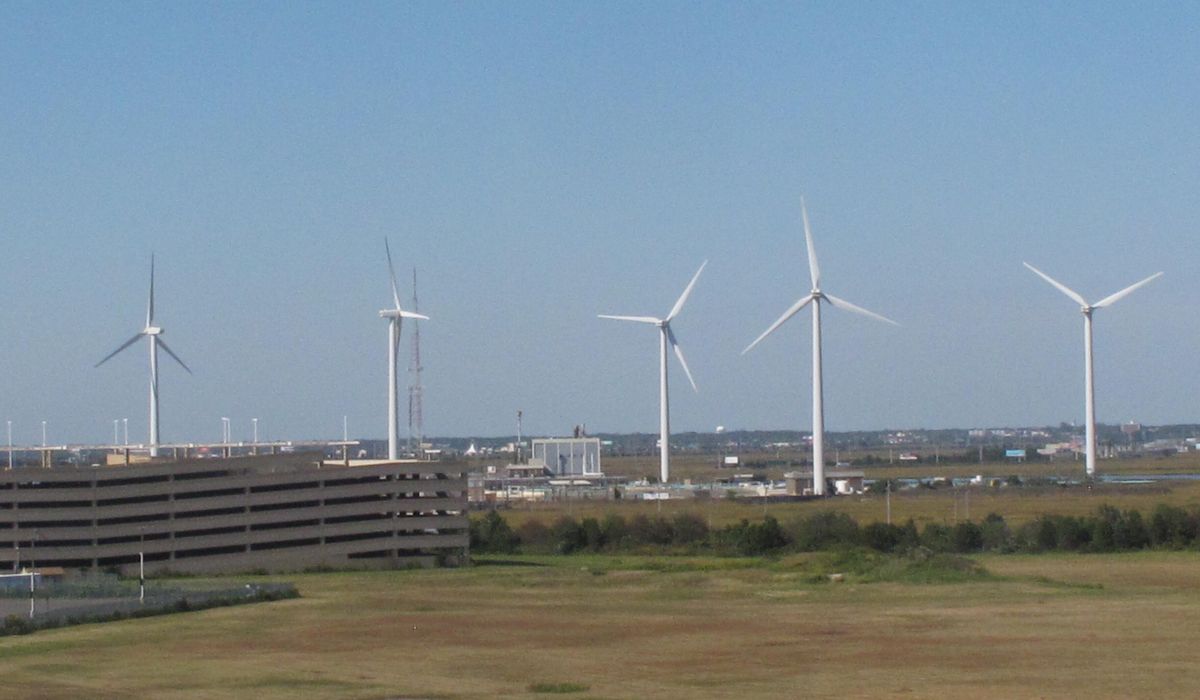 President Biden announced a plan on Monday to spur development of large offshore wind farms to generate electricity for up to 10 million homes and reduce greenhouse gas emissions.
White House press secretary Jen Psaki said the plan envisions large windmills along every coast of the continental U.S. She said it will eventually produce "tens of thousands of good-paying union jobs."
"The president recognizes that a thriving offshore wind industry will drive new jobs and economic opportunity up and down the Atlantic Coast, in the Gulf of Mexico and in Pacific waters," she said.
Ms. Psaki also said the initiative will eliminate 78 million metric tons of carbon emissions, which are blamed for contributing to climate change.
The Interior Department could start holding leasing auctions later this year for one phase of the plan, involving ocean tracts off New York and New Jersey. The proposal would initially tap $230 million from the departments of Energy and Transportation for infrastructure projects to support the wind energy sector.
The White House said it has a target of generating 30 gigawatts of capacity by 2030, nearly double the current forecasts of capacity by the end of the decade.
White House National Climate Adviser Gina McCarthy, Interior Secretary Deb Haaland, Energy Secretary Jennifer Granholm, Commerce Secretary Gina Raimondo, and Transportation Secretary Pete Buttigieg met on Monday with state officials, industry executives, and labor leaders to announce the new leasing and funding goals. The White House said the president's plan will "position America to lead a clean energy revolution, and create thousands of jobs across the country with the choice to join a union."
View original post